The Police Command in Akwa Ibom has confirmed the killing of Isaac, alias `Stainless', suspected to be the leader of a notorious gang, who have been terrorising residents of the state.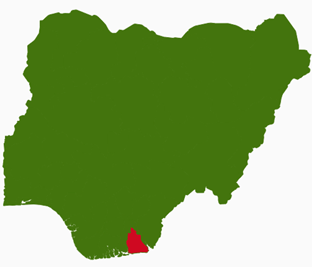 The Commissioner of Police, Mr Adeyemi Ogunjemilusi, made the fact known when he briefed newsmen in Uyo on the security situation in Ukanafun and Etim Ekpo Local Government Areas (LGAs) on Thursday. Ogunjemilusi explained that Stainless was killed after an exchange of fire between the gang and the police at 10.30p.m. on Tuesday.
"A joint operation of security agencies in the state led to the death of Iso Akpafid on Jan. 15. "The peoples' jubilation was, however, cut short by the emergence of a wicked and brutal self-crowned successor, who adopted the title of Stainless. "Stainless led other hoodlums on a revenge mission and unleashed terror on the area by killing, maiming, raping, kidnapping, issuing threat letters and burning houses indiscriminately. "Our efforts received a boost at about 22:30 hours of April 18, 2018, with the death of the current and most brutal gang leader, known as Stainless by his victims but whose real name is Isaac.
"He died after serious exchange of gunfire, thus effectively bringing an end to his reign of terror and that of his lieutenants in Etim Ekpo and Ukanafun LGAs," he said. Ogunjemilusi urged criminals to stay away from the state to avoid the consequences of their activities in the hands of security operatives. He also advised parents to monitor their children and wards, especially those in higher institutions, to prevent them from engaging in cult activities. (NAN)